Conditioning is so important for MTB Riders, are you missing out?
You don't need to be a pro to benefit from this MTB conditioning workout. In fact, this might be the missing piece you need. So if you're a rider with the desire to go faster, further or simply have more fun pay attention. Strength and conditioning can be simple for most riders by performing simple compound lifts with the intention of getting stronger and incorporating high intensity interval training with functional movements. I know, I know, this might already be confusing. Read on and we'll shed some light on why we train the pros the way we do and how that same method can help all riders.
Learn how to approach the workouts with confidence.
This workout was broken into 3 parts (not including warm-up and cool-down), the first was interval training, the second an all-out capacity builder and the third was core.
Workout 1:
5 rounds of 12 back squat, 400m run, rest 1:1
The purpose of this workout was to increase strength endurance and general mid-range capacity. Both of these elements are both crucial to riding trails faster and with more confidence.
Workout 2:
10 rounds of 10 cal assault bike, 10 deadlifts. Meg hit 7 cals per round instead of 10 to account for her being smaller.
Although this workout may seem simple, it was absolutely brutal! But don't be fooled into trying this with disregard for form by seeking intensity. Actually, keeping form on the deadlift is the absolute priority. Otherwise you run the risk of injury, or even worse, missing the opportunity to increase your performance.
Workout 3: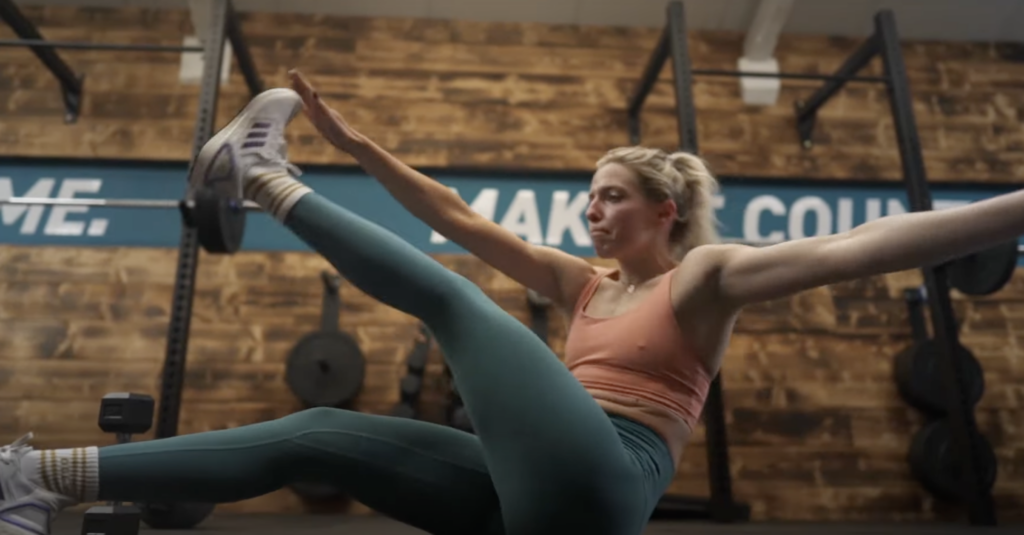 4 times through Tabata style (20 seconds on, 10 seconds off) Wipers, Flutter Kicks and Alternating V-ups.
But it's not over yet! So to finish the days training, the team emptied their tanks with a core workout designed to increase stability and endurance.
Need Help? What You Should Do Next.
If you're serious about riding, be serious about how you train. But if you need help, as most do, with how to structure your training then sign up to a Fit4Racing program. Then you can reap the benefits of our experience with the fastest riders in the world and bring your riding to the next level.
Check out our Enduro MTB Program here: https://fit4racing.com/program/enduro-mtb/
Or if you're into Downhill: https://fit4racing.com/program/enduro-mtb/
If you likes this you should definitely subscribe to our Youtube Channel: https://www.youtube.com/channel/UCm4DUAs5Woj9c8LBzJVwWuw
Step 1
Choose your level
We're all about purposeful time. So ours are tailored, sport-specific fitness programs designed to cater to the particular demands you face in your chosen sport, benefit your overall fitness and improve your bike handling. With our Fit4Racing or the new Fit4Riding programs, you'll always be ready.
Got a question?
We're here to help
Still not sure or training is for you? You'll find various workouts and testing you can try out for free – we don't specify a minimum period on the program, and you can cancel any time, hassle-free. We're with you all the way too, so if you have any questions just get in touch and we'll be here to help.
Support